We're here to help you in your job search. Our services are available regardless of income or background and at no cost. Our programs provide:
Use of computers, printers and fax machines
Help with resumes and interviewing

Job listings and employer information

Information on careers and growing occupations
On-the-job training and skill certifications
Job and resource fairs
Access to unemployment insurance benefits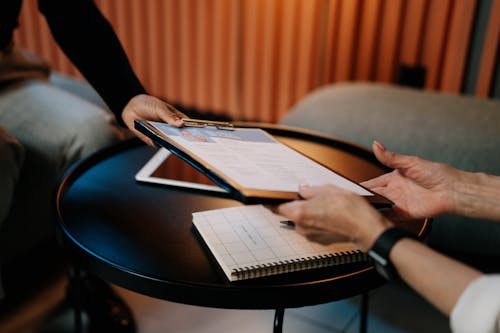 We're Ready to Help You
West Oxnard- America's Job Center of California
2901 N. Ventura Road 3rd floor
Oxnard, CA 93036
East County – America's Job Center of California
2900 Madera Road
Simi Valley, CA 93065
(805) 204-5186
hsa-employment-srvcs-info@ventura.org
The Omicron variant has arrived in Ventura County, and we are experiencing increased community infections and hospitalizations. To keep our clients and employees as safe as possible, beginning Wednesday, January 5, for a minimum of three weeks, our offices will be closed to the public except by appointment. Although physically closed, we will continue to provide services remotely or in-person by appointment.
Visit CalJOBS for the latest job listings. CalJOBS provides online employment services for job seekers and employers. Resources are available to research information on employers, career choices, job listings, and training and education resources.
Unemployment Insurance and Migrant Seasonal Farm Workers

Questions about unemployment insurance or are a migrant seasonal farm worker who needs help? For personal assistance from the Employment Development Department (EDD), please call (805) 288-8400 to reach a dedicated EDD representative.
Our Programs Accepting Applications
Program

Description

Age Requirement

Contact Information

America's Job Center of California

Located across Ventura County to help all residents with their employment and training needs

(805) 204-5186

hsa-employment-srvcs-info@ventura.org

Ventura County Youth Careers

Gain access to work through job-readiness training, coaching and/or mentorships, paid internships and post-secondary education

English Language Learner Navigator

Increasing employment opportunities for English Language Learners in Ventura County

Employment and training services for justice-involved and formerly incarcerated individuals

P2E@ventura.org

secondchance@goodwillvsb.org

sean.bell@adultedventura.edu

National Dislocated Worker Grant for COVID-19 Impacted Individuals

Employment services for individuals who were laid off or their job was impacted due to COVID-19

(805) 204-5186

hsa-employment-srvcs-info@ventura.org

Construction Pre-apprenticeship SB1

The 12-week pre-apprenticeship program utilizes the Multi-Craft Core Curriculum to help you enter a new career path and introductions to local building trades opportunities.

Disability Employment Accelerator

Education, employment and training opportunities for people with disabilities to learn new skills

Dislocated Youth Worker Innovation Challenge (DYWIC)

Education, employment and training opportunities for out-of-school young adults ages 18-24 who were laid off or had their jobs impacted by COVID-19